Here you go. A great, heavy steel rim suited for motorized bike use. 11 ga. thick spokes and a beefy steel, chrome rim. Sturmy Archer moped-style hub brake. Includes cable. I prefer these over disc brakes as these have a great life and you won't forever be swapping out disc pads.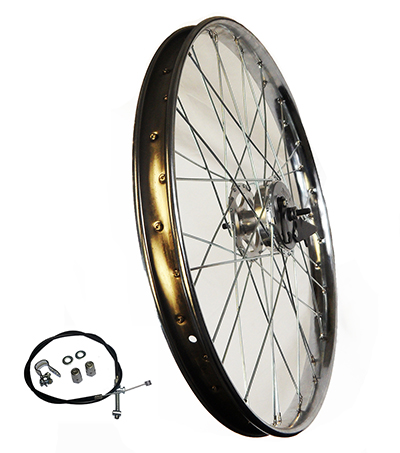 $197.00 plus $35.00 shipping
Allow 5 working days to process order.
Click BUY NOW Below To Order