50cc Scooter Upgrade Magnetic Oil Plugs & How To Change Engine & Transmission Oils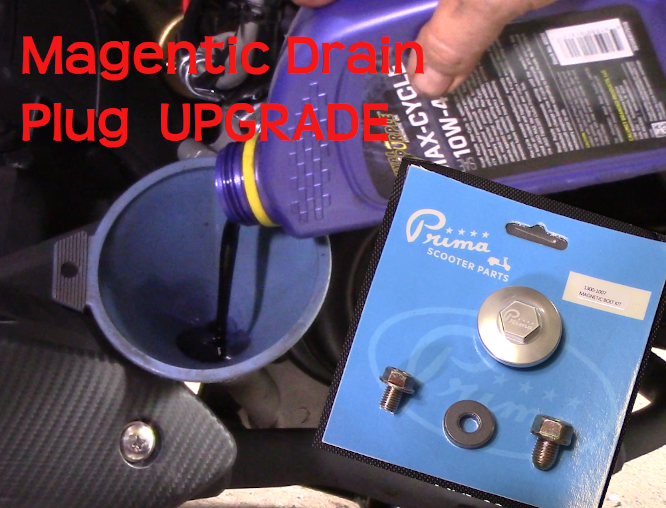 Give your new scooter the best start. Put fresh oil and a set of magnetic oil drain plugs in right from the start. the scooters ship with a low-quality oil and some have been sitting for months after importing. You will give your scoot a good start by changing the engine oil to a good synthetic oil. While we are at it, let's change the gearbox oil too.
New engines will have metal shavings and chunks come off during break-in. A magnetic drain plug will catch those bits and keep them away from moving parts.
You want to warm up your scooter before changing oil. Run it for a few miles then change the oils. I suggest changing both the engine oil and the gearbox/transmission oils at the same time.
Magnetic Drain Plug Set – https://ebay.to/3283cRi
Royal Purple Synthetic Oil- https://amzn.to/325R1V8
Valvoline Synthetic Gear Oil- https://amzn.to/3h9Gtc1
Cordless Impact Driver- https://amzn.to/333gaPG
Impact Socket Set- https://amzn.to/3icE69G
Helmet- https://amzn.to/2Fdahaw
Gloves- https://amzn.to/3ie3lZq
Mesh Motorcycle Jacket- https://amzn.to/3icDTmU